Random Article
Welcome to the Random Article page. A few important points to remember:
Any rating you see is not the actual rating of the page displayed below. To see the page's actual rating, as well as to rate or comment on the page yourself, click the link to the page below.
You must wait sixty seconds between refreshes to get a new random page. This is because of caching by Wikidot.
The page you have received is: Leader. To rate and comment on the page, you must follow that link.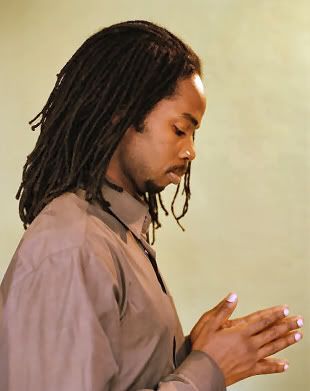 "Man will never be free for as long as he must submit himself to Law."
Leader
| | |
| --- | --- |
| Real Name: | Ibada |
| Known Aliases: | Reverence |
| Age: | 35 |
| Height: | 6' |
| Weight: | 210lb |
| Hair Color: | Dark Brown, Short cut dreadlocks |
| Eye Color: | Dark Brown |
Nationality:
Rwandan, American
Place of Birth:
The Republic of Rwanda
Base of Operations:
Kigali
Known Relatives:
Deceased: Mother
Deceased:Father
Deceased:Brother
Deceased:Sister
Known Powers
Clone Absorption, DNA Replication, Peak Physical Condition
Introduction
Background
Personality
Powers
Physical performance
-Body at human peak
-H2H
-Staff based Weaponry
-Knife fighting
-Marksmanship
Reverence
-Iron Will
-Leadership
-Inspirational
Self-duplication
-Perfect clone
-Able to absorb clones into self
• Adds clones knowledge to his own
• Temporarily adds clones strength to his own relative to number of clones absorbed
• Causes pain and crippling fatigue relative to number of clones absorbed
• Damage among clones is equalized
Trivia
Notes
Other Relationships
Quotes
Plot Device
To rate or comment on the page you just read, go here: Leader
page revision: 1, last edited:
29 Oct 2011 10:59